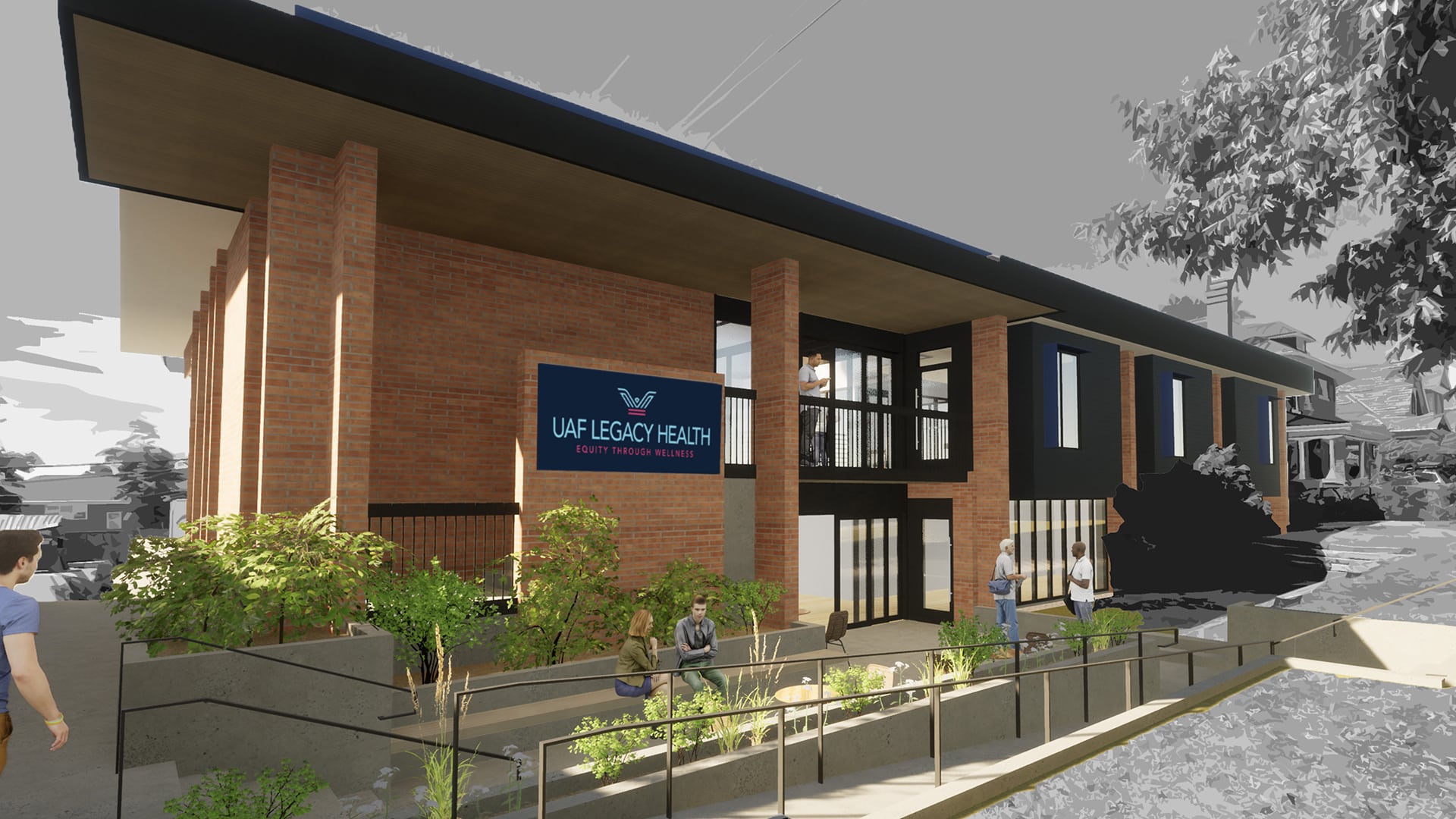 Board of Trustees
Promising Better Care For Utahns
Our practitioners are passionate about helping the LGBTQ+ community live healthy, happy, fulfilling lives. When you schedule an annual checkup or therapy session at UAF Legacy Health, you can rest assured that you'll receive excellent care in a respectful, transparent, and sensitive environment.
The UAF Community Test Site is now operating on a limited basis on Monday, Tuesday, and Thursday from 10AM – 3PM. At this time, appointments are required. We're hoping to be back at our full capacity once the remodel is complete.
RyLee Curtis, MPP
Chair
Shireen Ghorbani
Vice Chair
Hagen Butler
Treasurer
Mark Stevenett
Secretary
Angela Dunn, MD, MPH
J.B. Flinders, MPH, MBA
Jacqueline Mabatah, Esq.
Andrew Rivera
Jacqueline Rohrer, MD
Lenny Scroggins
150 S 1000 E
Salt Lake City, Utah 84102
Clinic Hours
Monday: 9am – 5pm
Tuesday: 9am – 5pm
Wednesday: 9am – 5pm
Thursday: 9am – 5pm
Friday: 9am – 5pm
Saturday & Sunday: Closed
Community Test Site Hours
Monday: 10AM – 3PM
Tuesday: Closed
Wednesday: Closed
Thursday: 10AM – 3PM
Friday: Closed
Saturday (Every other Saturday): 10am – 3pm
Sunday: Closed
If you are experiencing a medical emergency please call 911 for immediate assistance.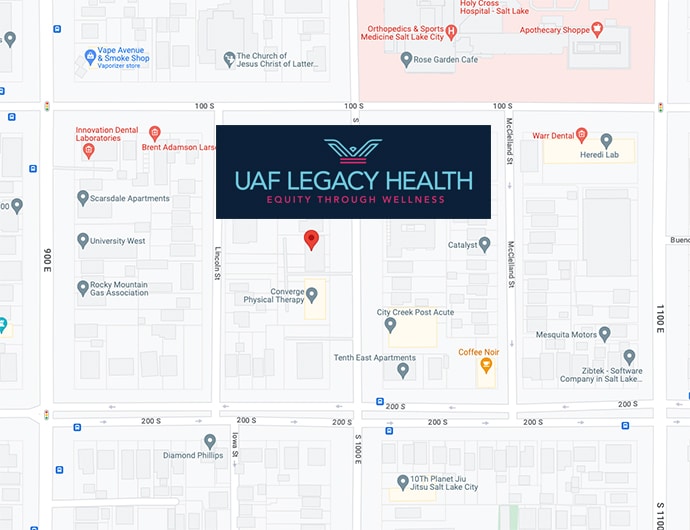 Your Support Makes It All Happen
Through generous donors, volunteer support, and community outreach, we can offer Utah's LGBTQ+ community critical physical and mental health services. Learn more about how you can support us here.